Holland is our home away from home
At Breck's we cultivate more than just our flowers. Our relationships with Dutch growers are vital to the overall quality of your Breck's bulbs. Our full-time team in Holland visits growers year round, inspecting your bulbs at every stage of their development and negotiating the best price for our customers. Nobody does this better than our own Ben van der Veldt.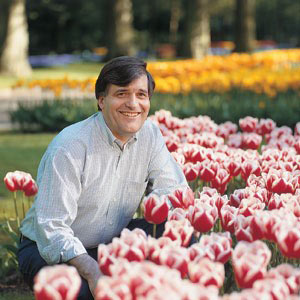 Meet our Director of Breck's Holland, Ben van der Veldt.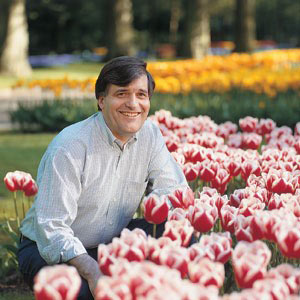 It's 6:30 a.m. on a weekday in late April when Ben van der Veldt arrives at his office in Hillegom, the Netherlands. As Director of Breck's Holland B.V., Ben will spend the next 15 hours on the go - visiting bulb growers and vendors, test plots and trial grounds - maintaining the same dizzying pace he does nearly every day during the height of the bulb season in Holland. One month later, Ben's focus shifts to perennials, and his commitment there is no different. Ben's mission is simple, yet difficult to attain: to ensure that Breck's customers will not only be enchanted with the possibilities presented on the pages of their next Breck's catalogue or at Brecks.com, but also thrilled with the results in their own gardens next spring.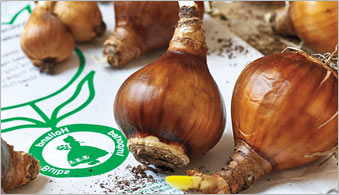 Outstanding in their fields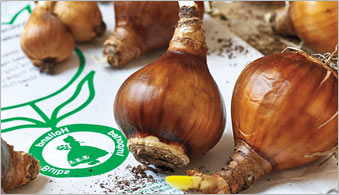 When Ben van der Veldt and his team in Holland inspect a field of tulips, they're not just looking at the individual flowers, but also the variety as a whole. A single row of droopy stems or faded blooms will put a potential new tulip variety out of the running. At harvest time, our standards are just as strict - only a small percentage of the very best bulbs will be deemed worthy of the Breck's name.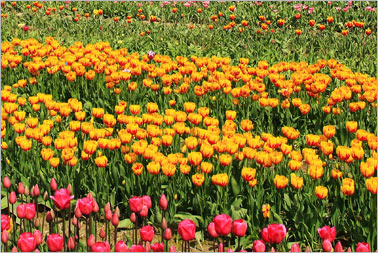 Perennials- a bulb's best friends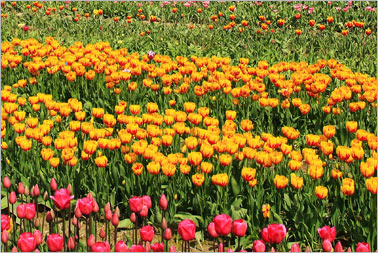 When you say Breck's, most people think of bulbs, but our plant expertise extends to all areas of gardening. Most Canadian gardens include bulbs AND perennials, but because of soil requirements and international regulations, perennials are much more challenging to import. In cases like these, our U.S. greenhouses provide the best growing environment for your bulbs' flower bed buddies. Our ability to provide a full line of bulbs and perennials gives you more gardening options!